3D Microblading/Embroidery Eyebrows $275.00

Microblading is a semi-permanent makeup procedure create fine individual hair strokes that mimic your natural eyebrow hair.
Powder/shaded Brows $275.00

Create a soft powdered effect, resembles of eyebrow pencil or makeup look.
Ombre/Powder Brows $295.00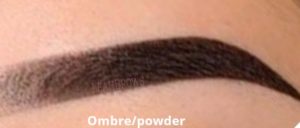 Blending colors technique for sparse-light-colored. Create the Eyebrow look lighter at the front and darker toward the tail.
Fog Eyebrows $ 295.00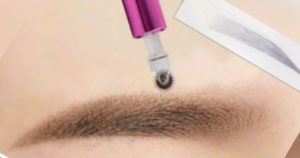 Our newest Gradient eyebrow method technique by handmade rough and loose dots in color to illustrate fog make effect . Making thousands of tiny little dots of pigments which show a gradation effect eyebrows AKA Celebrity Fog Eyebrow.
Combo Brows $395.00 - $495

Microblading / Shading A hybrid of hair strokes and shading to create that feathery look of real eyebrow hair for perfectly unique and naturally beautiful Eyebrows.
Nano Machine Microblading Brows $395.00 - $495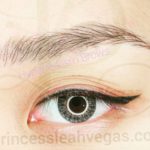 The newest brow treatment for realistic, softer look. Procedure done with Nano machine deposits pigments through additional drawing hair strokes on the skin to fill in the natural brows hair.
Natural Full Eyeliner $395.00

Upper / Lower Eyelid Liner $ 195.00 each
Shaded Or Foxy Eyeliner $495.00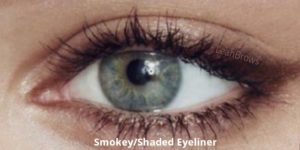 Create a windshield wiper-like motion look, shadow brush to blend into the eyeliner. 
Lip Blushing/Shading
Lip Shading is Versatile full lip enhancement procedure. Create hyper Pigmentation to correct the color and define the lip looking natural beautiful.
Carbon Peel Superficial Treatment $275
(Per Session)
A carbon laser peel is a superficial treatment that helps with acne, enlarged pores, oily skin, and uneven skin tone. They're sometimes called carbon laser facials. Despite the name, a carbon laser peel isn't a traditional chemical peel. Instead. Uses a carbon solution and lasers to create a peeling effect.
IPL Photofacial Treatment $220
(Per Session)

Intense pulsed light (IPL) therapy is a type of light therapy used to treat wrinkles, spots, and unwanted body hair. IPL treatments are used to remove age spots, sun damage, freckles, birthmarks, varicose veins, wrinkle treatment and wrinkle reduction, Rosacea, and unwanted facial hair.
Fibroblast Plasma Treatments $100 - $1500
( Consultation Required for Per Session by Treatment Area)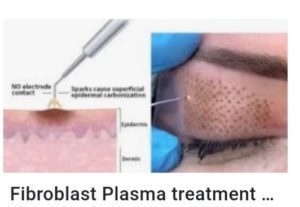 Skin Tightening/ Wrinkle Removal  Upper/Lower Eyelids, Forehead, Frown Lines, Crow's Feet, Smile Lines, Upper/Lower Lips, Jowl lines. Mini Face Lift
Non-invasive Body and Face Lift
Stretch Marks Removal
Scars Removal
Skin Stags, Age Spots, Mole, Wart Removal
Pigmentation Removal
(Package Minimum 2 Sessions 10% off)
New Revolutionary Non-Surgical, Non-Invasive Treatment and Alternative to Botox , Filler or surgical procedure tightening skin. Reduce the Appearance of Wrinkle, Stretch Marks, Scare, Sagging skin, Remove unwanted Skin Tags, Age Spots, Mole,Wart...Designed to Combat wrinkles, loss of collagen and sagging skin with minimal downtime after treatment. Effective for the face, neck, hands, chest  areas . That were traditionally treated with plastic surgery or dermal fillers or Botox.
If the person is in good health and is a suitable candidate, Treatment can be an effective help to improve appearance of fine lines, Sagging Skin , lessen appearance of deep wrinkles, and smooth skin texture,
Fibroblast Plasma  treatment can be used in a variety of procedures to potentially enhance aging skin without the need for expensive and invasive surgery.
Microneedling $200
(Per Session)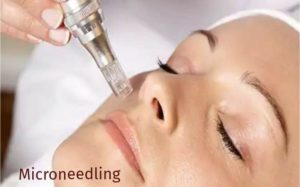 Microneedling is a cosmetic procedure that uses small needles to prick the skin with tiny sterilized needles. The small wounds cause your body to generate new collagen, elastin and skin tissue for smoother, firmer, more toned skin. Mostly used on the face and may treat various scars, wrinkles, and large pores. Which heal your skin and help you look younger. It also called collagen induction therapy.
BB Glow $250
(Per Session)
BB glow treatment is a minimally  non-surgical procedure that uses a highly effective tinted pigment, applied by using a nano-needle to penetrate the skin. It stimulates skin rejuvenation and collagen production. The BB glow serum adds nutrients as well as your desired color to your skin. It's recommended that you start with a series of 3-4 treatments, once every 2-4 weeks.
Scar/ Stretch Mark Camouflage/Micro-Pigmentation $200- $1500 (per Session )
"Consultation Required for Per Session by treatment area"

Little  Down time. No Side Effects
(package Price Minimum 2 sessions 10% off)
Scar or Skin Camouflage Micro Pigmentation is a form of permanent make up tattooing. ..Natural Effects , non-surgical cosmetic technique of tattooing using micro pigments into the skin, replicating the natural look of skin features. ... Many skin defects such as stretch marks, dark under eye, birthmarks, age spots, or  blemishes have no medical cure so scar camouflage can be used to make them look better.
Scalp Micropigmentation $200 - 1,500
(per session)
Scalp micro pigmentation, is a non-surgical, superficial cosmetic tattoo that gives the illusion of a close buzz cut hairstyle on a bald head or density to a thinning crown.
Areola Re-pigmentation Treatment $450 - $800
'Consultation Required for Per Session by Treatment Area'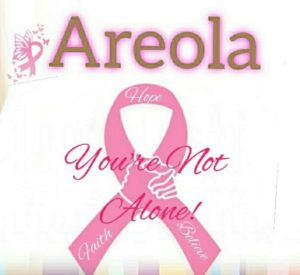 an Areola pigmentation tattoo is to create a very natural Areola and nipple, thus restoring the breast's natural beauty. The procedure can be used after a mastectomy or another form of breast surgery, but it's also useful for women with fading or irregular Areolas.
Gallery